The ConvertAble
®

Solution

Get more business from your existing website
traffic & customer base. Guaranteed.
Engage Your Audience
Engage your audience and drive incremental revenue - text messaging generates 9x more revenue per message than email.
→ Unlimited users / employees
→ Unlimited contact management database
→ Unified multi-channel conversations inbox
→ Unlimited tags & smart lists
→ Text enable your existing landline number
→ Text & email list building campaigns
→ Text your customers from any computer, tablet or smartphone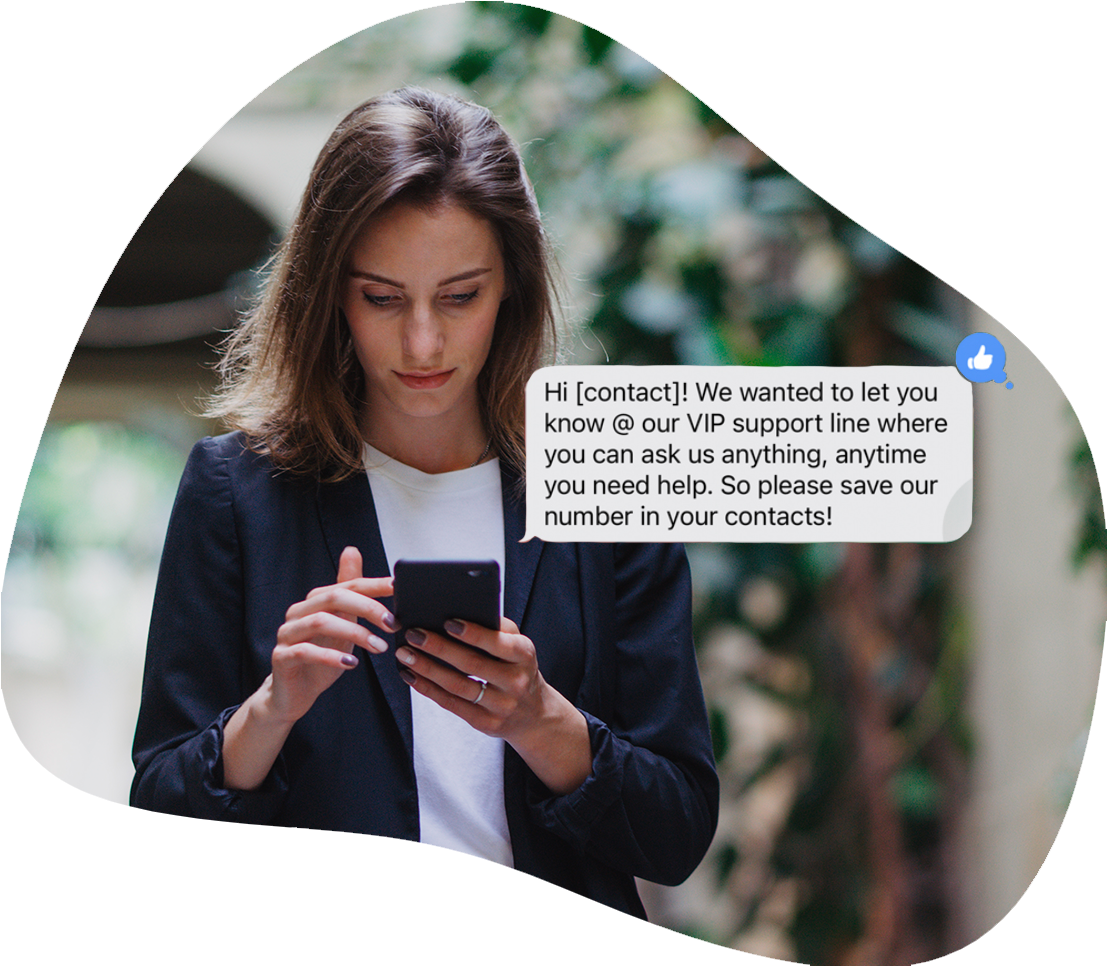 Capture & Convert
More Leads
Text messaging generates 9.7 times more revenue per message than email!

Boost engagement through the power of business texting. We provide you with all the tools you need to deliver timely messages that customers actually want to receive.
→ Missed call text back automation
→ Chat in real time with text chat
→ Automatic responders & smart responses
→ Organize sales opportunities into deal pipeline
→ Lead management with automated follow up sequences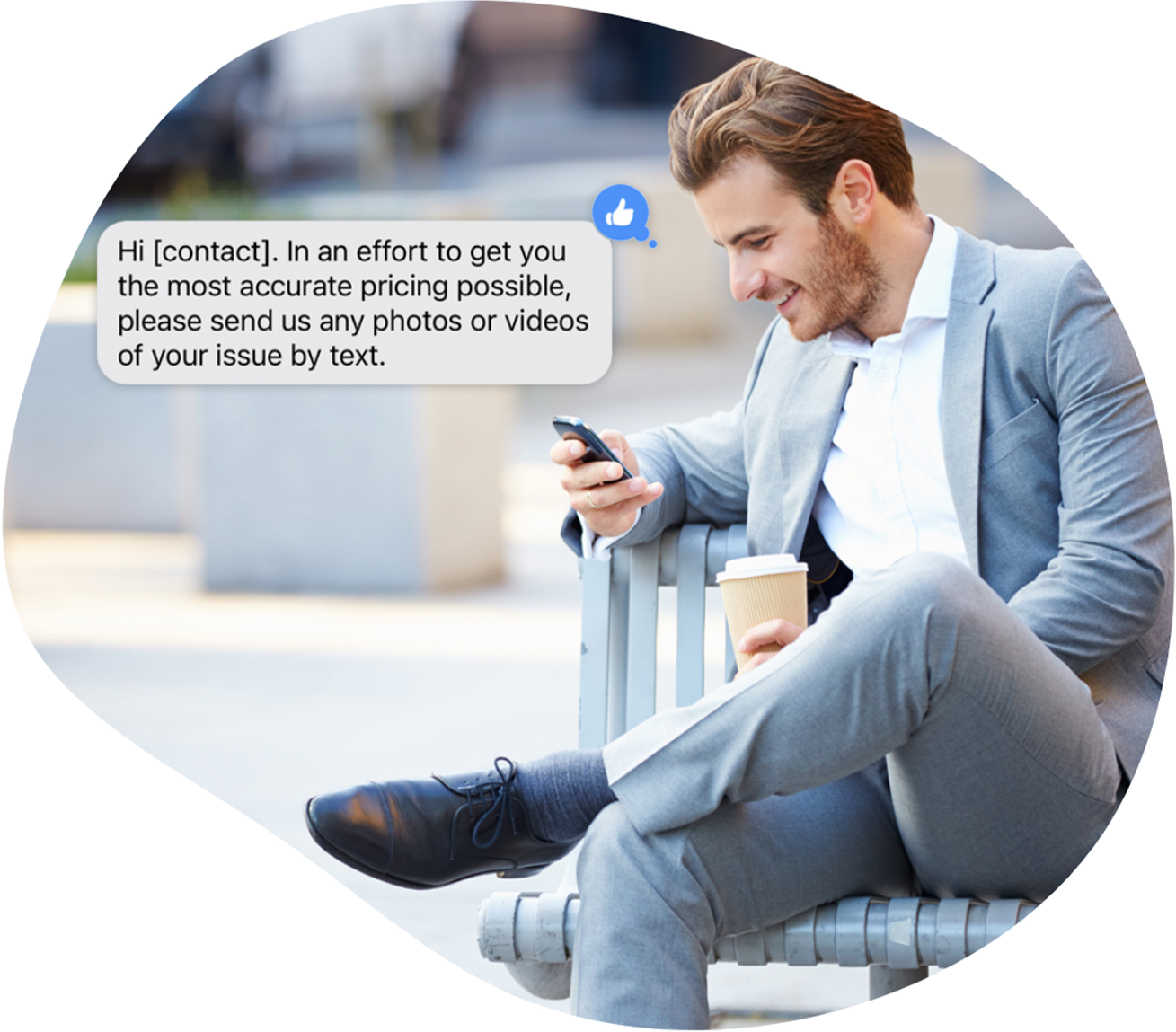 Improve Customer Experience
90% of consumers say they would prefer businesses to text them, rather than call. Build loyalty, customer satisfaction & get more referrals.
→ Unlimited SMS text messaging (one to one)
→ Unlimited MMS text messaging (one to many)
→ Unlimited SMS & MMS text messaging (video & image)
→ Unlimited text & email templates
→ Ringless voicemail drops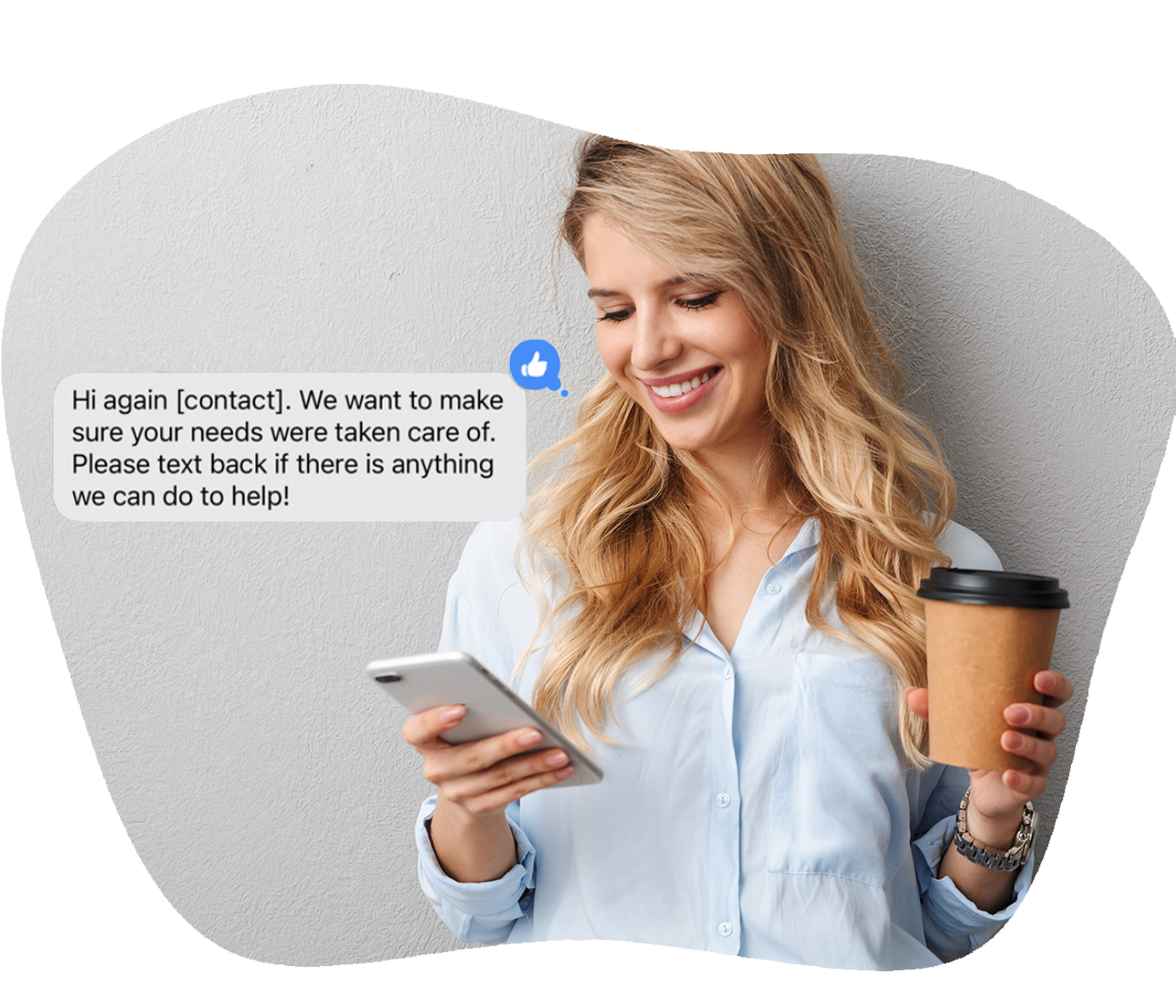 Get Customer Feedback & Referrals
Get new customers through word of "text". Referral campaigns will turn your happiest customers into your newest stream of revenue.
→ Unlimited text & email review invitations
→ Google & Facebook direct reviews
→ Online review monitoring (up to 10 sites + Google Attributes)
→ Website conversion pop-up
→ Website consolidated reviews widget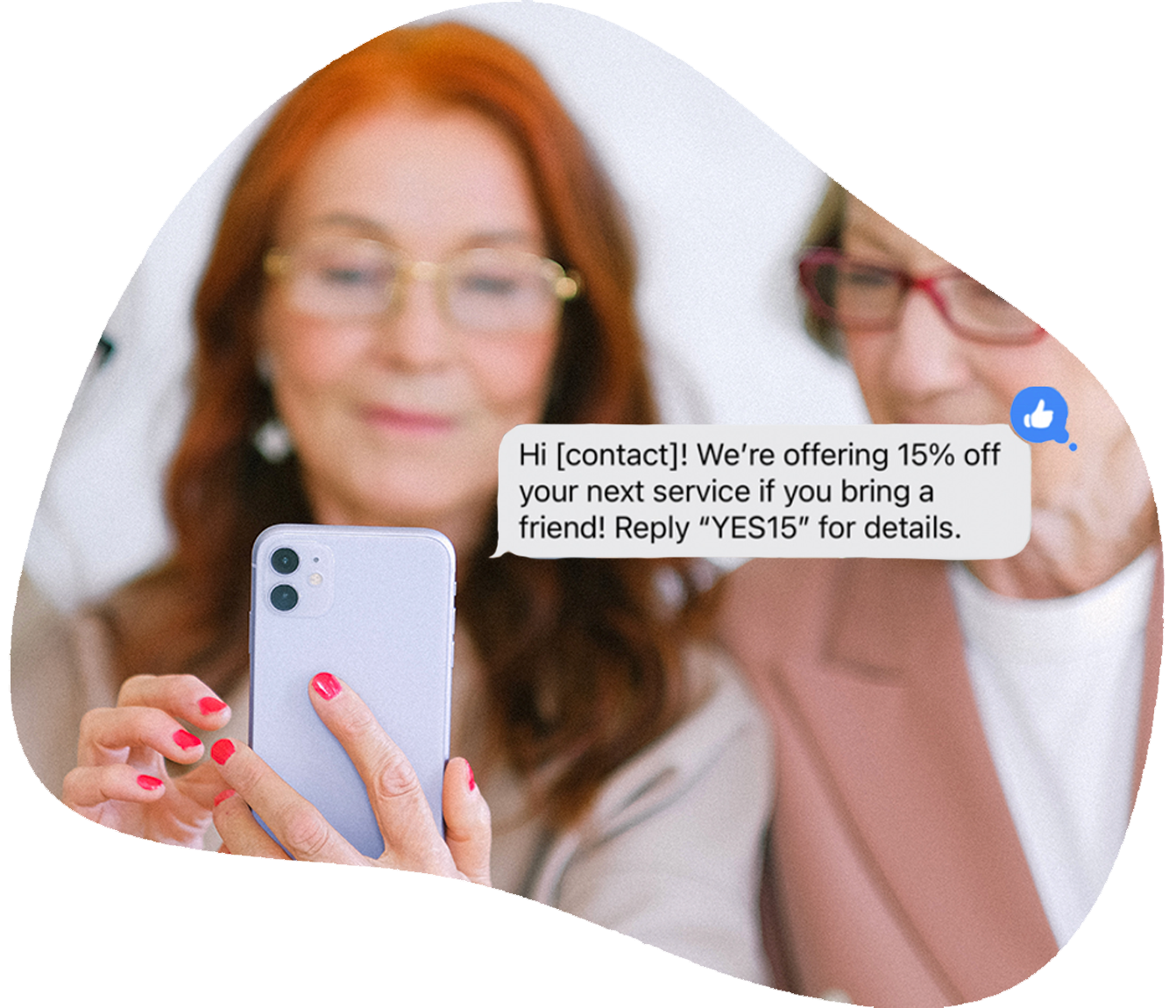 Generate More Revenue from Past Customers
It costs 5X more to get a new customer than it does to keep one! Businesses that use ConvertAble see 2X as many customers return!
→ Unlimited SMS text messaging (one to one)
→ Proven marketing & sales funnels
→ Automated auto-response messages, follow up sequences, and lead nurturing campaigns and appointment reminders
→ Automated cancellation, no show follow up sequences, & customer service notifications
→ Automated Fill Your Schedule™ campaigns
→ Unlimited bulk text messaging campaigns
→ Website forms, dynamic text insertion
→ Website booking & appointment engine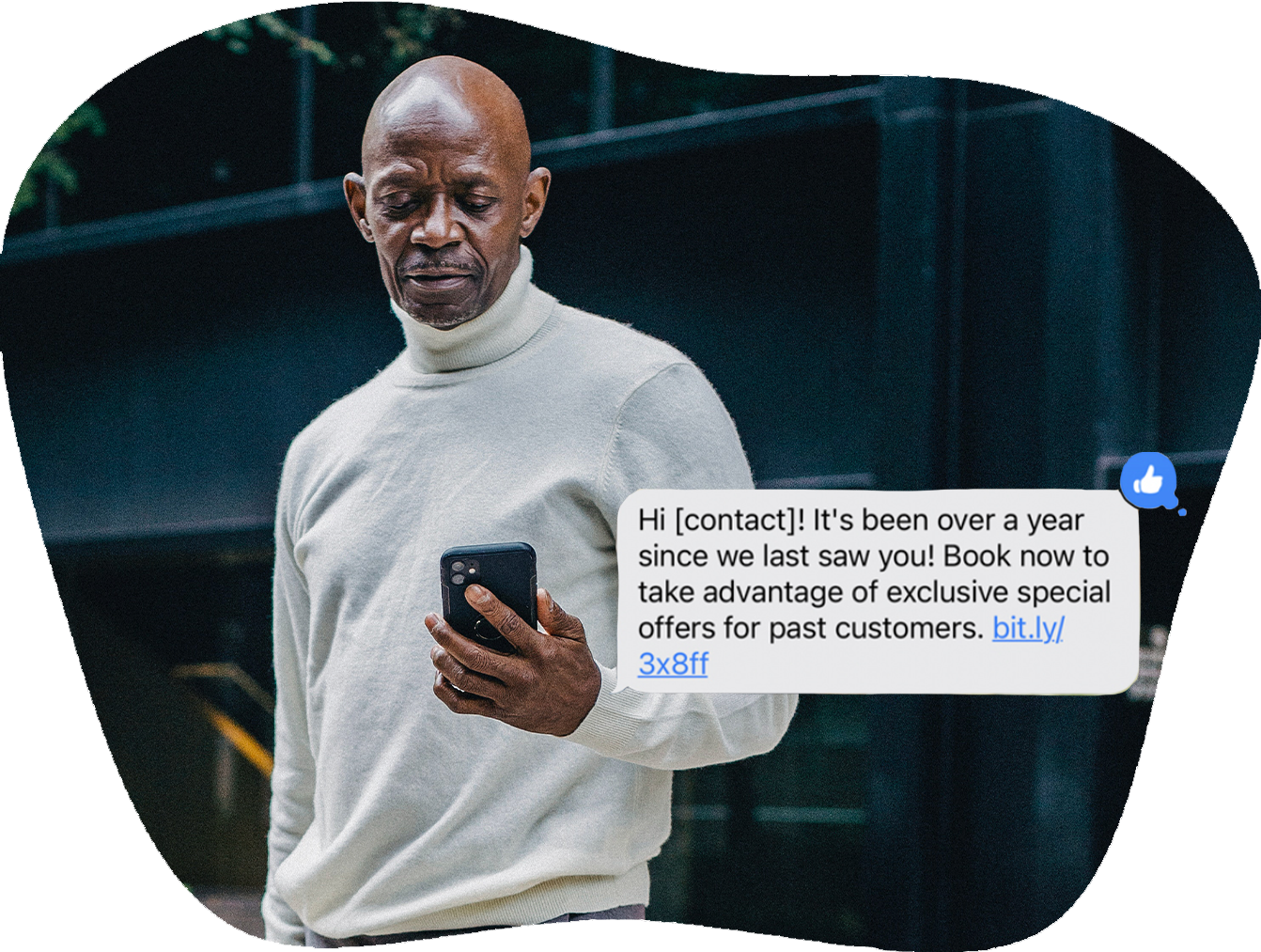 Proven Results & Transparent ROI
Our experts bring years of experience & knowledge to help solve the challenges you are facing. Transparent reporting & ROI will prove it!
→ Unlimited phone call tracking / recording
→ Transparent ROI reporting
→ Analyze customer sentiment
→ Measure performance by campaign
→ Measure performance by location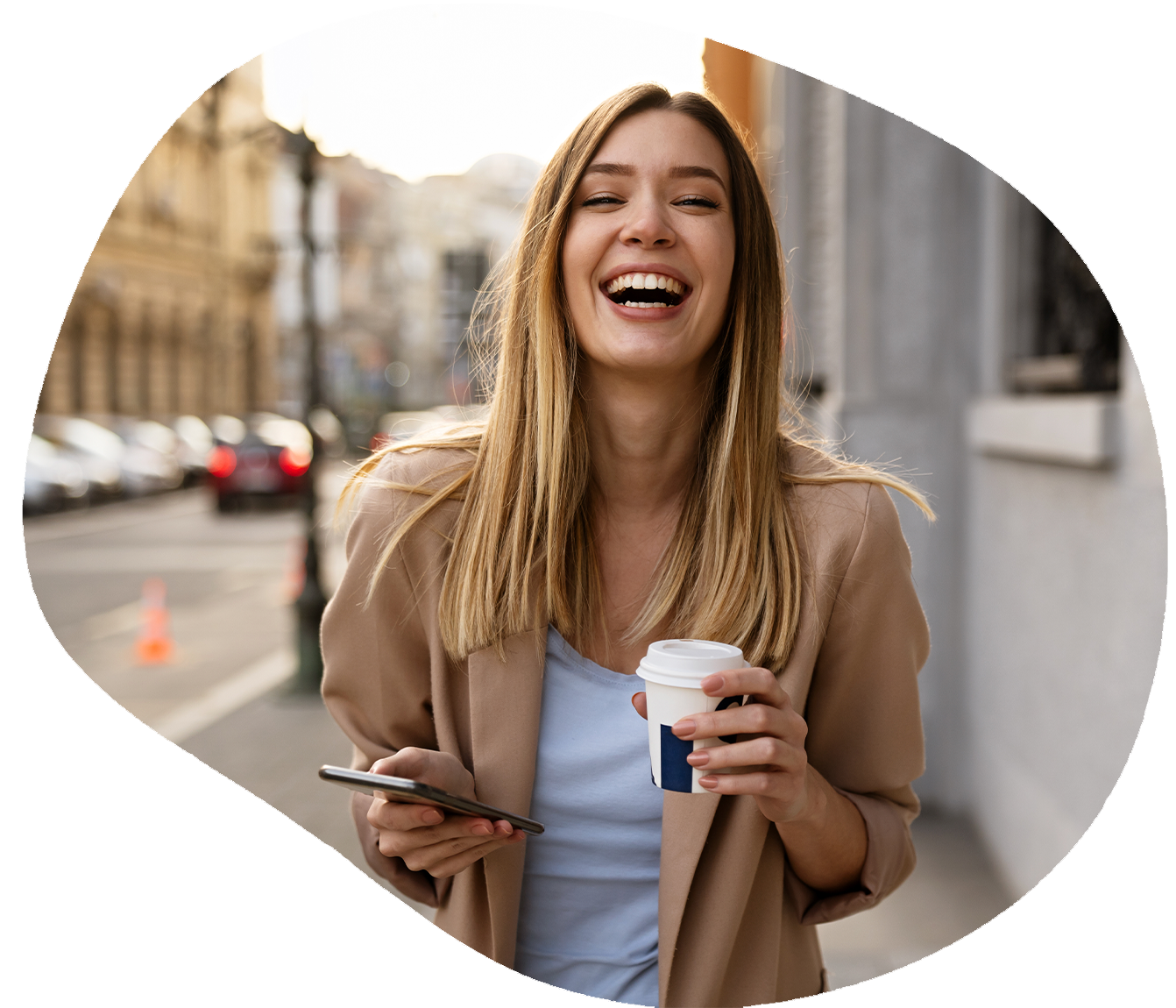 Case Study
Drive Engagement & Conversions with Targeted Text Messages
Your future customers are just a text away!
No Risk, 100% Guarantee
Get more business from your existing web presence & customer base - without increasing ad spend. Guaranteed.